We're big fans of Buffer – not only their team and product but also their passionate approach to customer happiness and how they are building a community.
In this post Community Champion Nicole Miller describes engaging users:
"My tool of choice is pen and paper. I love to send hand-written notes with some of our amazing Buffer stickers"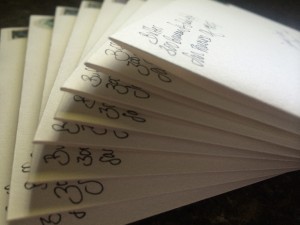 So we decided to make a polljoy welcome pack with a handwritten note, stickers and badges to send to our active supporters.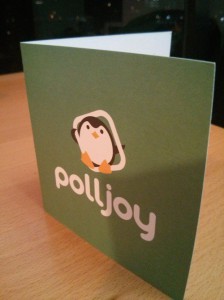 As a small bootstrapped startup we also rely on our early community — not only to improve our product but also to help spread the love.
Plus, who doesn't love receiving fun stickers and badges ☺
Here's how we are managing it.
First we use polljoy with a filter enabled, to ask the active users if they are interested to receive the pack: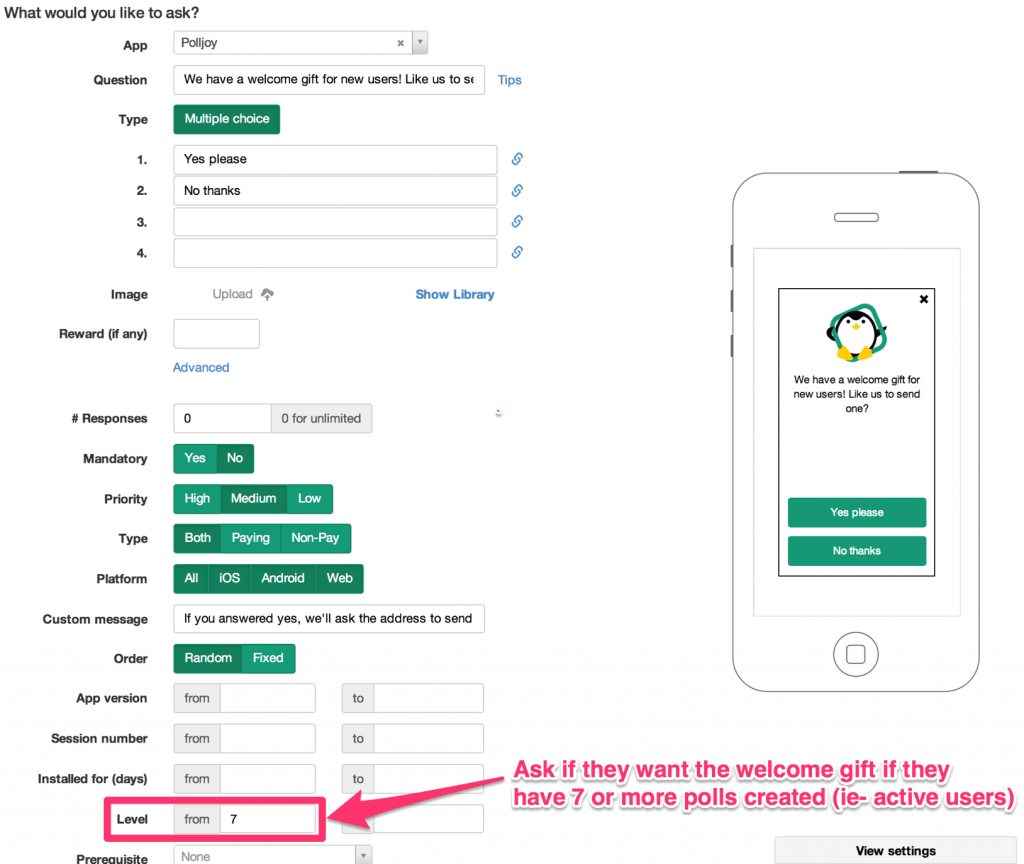 This poll is displayed while they are using polljoy.
Next we ask for the mailing address, but only for those who answered "Yes please" to the previous question, using a prerequisite question: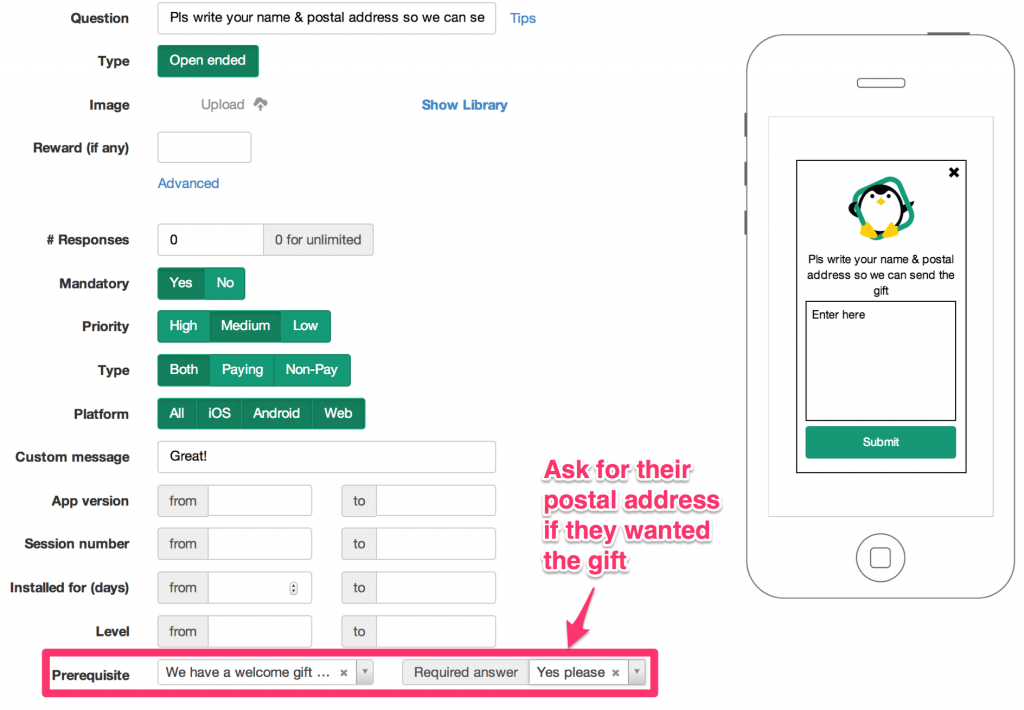 It's a nice way for us to make sure we ask ALL active users (not just the ones who make contact with us or we remember) and logistically we have a central place for all the addresses so it should make.
It's early days (the first packs started going out this month) but some really nice early reactions… looks like a good path to take: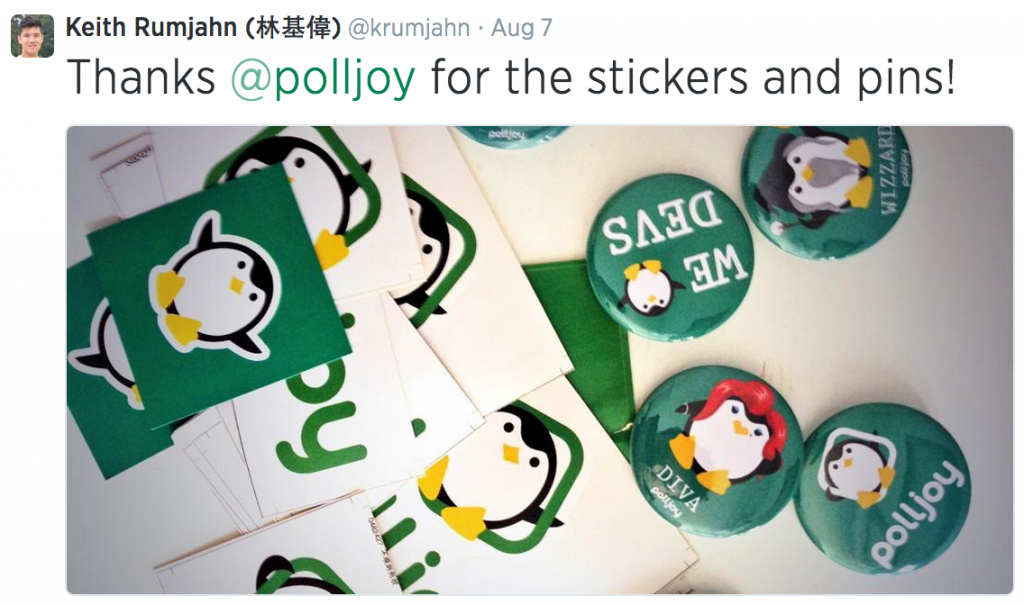 This brought a big smile to our face — thanks Keith!
Another happy recipient from our first batch of packs sent.

Thanks Buffer for the inspiration!