How to use rating and feedback prompts to gather email addresses for your game?
Here's a common situation -
You have users for your mobile game, but don't have their contact details and hence no way to get in touch with them.
Once they are gone from your game, whether in the first session or first month – they really are gone.
The most effective solution is to gather the most universal online contact information – their email address.
With their email address you then follow up with information and promotions that might appeal to them, you have a channel to get product feedback and help them engage further with your game.
Some developers may integrate a jQuery form or popup to ask visitors or users for their emails. But jQuery form or jQuery popup only provides the UI – you have to create and manage your backend which involves database access, storage and management capabilities – for many developers it's far easier to use a low cost or free SaaS approach.
How to gather user emails for your game with polljoy
polljoy offers a simple and mobile-friendly way to gather email addresses through it's embedded free online survey SDK.
Put simply – it's a simple direct way to pop a request to join an email list directly within the game.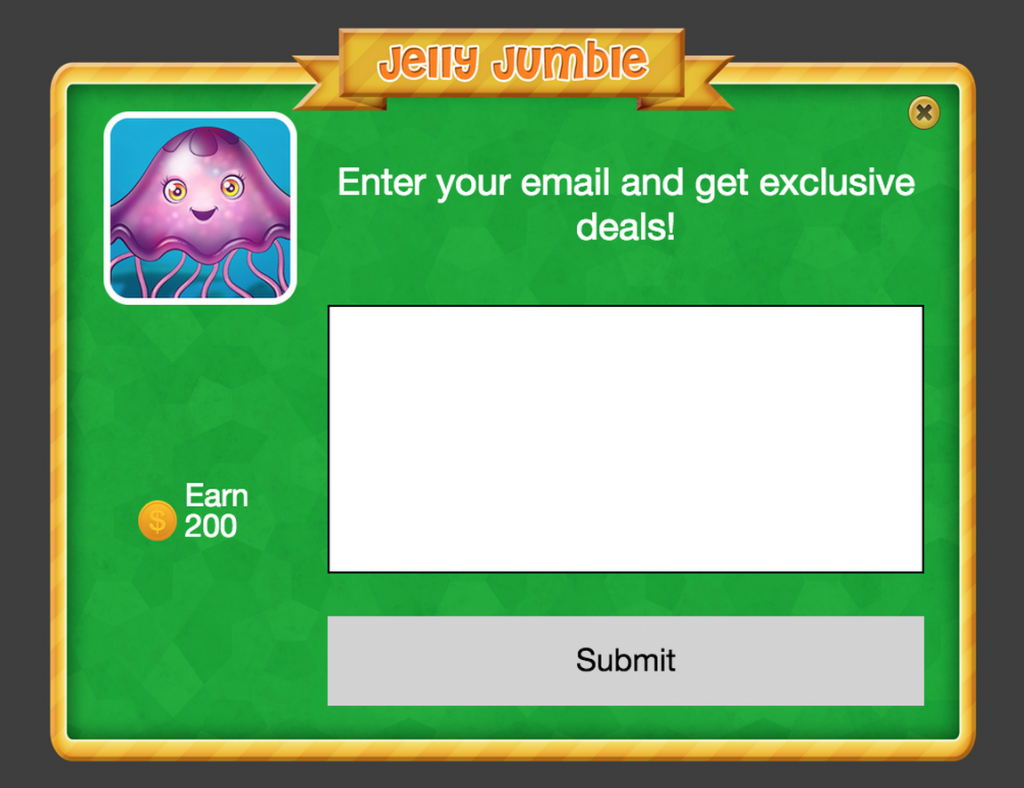 The message doesn't look like a generic questionnaire or feedback form.  The style and graphics can be customized to your game and it's designed to be mobile first.
polljoy supports native iOS, Android and Unity SDKs for mobile games, and also has a web HTML5 / REST API.
It can also be used for a lot more purposes including gathering other user information, rating prompts, finding out the reasons why users leave and more.
Exporting your email list
polljoy user responses can be tracked in real-time (with statistics) from a simple web console.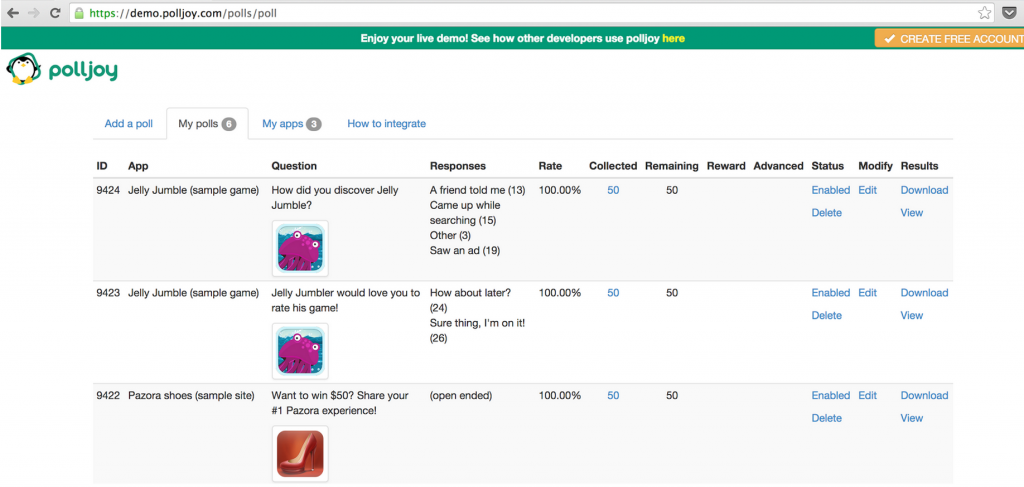 The platform also let's you freely save your user responses into CSV format, where it can be easily imported into your mail package like Mailchimp or Campaign Monitor.
Now you finally have your customer contact and are ready to re-engage your players for the first time.